Happy Friday Everyone!
Today I wanted to talk about careers because one of my former high school students accepted a teaching position two weeks ago and before he did, he asked me how did I know I wanted to be a teacher. Instead of answering the question straight away, I gave him a story instead.
*So sit back and relax kiddies, it's story time*
My summer before entering undergrad was filled with private cheer and tumbling classes in order to prepare for my first college cheer camp and practices, which were intense. It was safe to say, declaring a major was NOT in the forefront of my mind. Honestly, if you'd asked me what I wanted to be at that time, I would have said either a Dance Studio Owner or an Archeologist, yet I attended an Undergraduate Institution noted for their PGM Golf Program. (The following photo is actually me, I guess my college rubbed off on me a little, lol.)
So when I met with my freshman Advisor and told her I wanted to be an Archeologist, she sweetly informed me that there were no such majors at the college, but could try "Geology" instead. After taking my first class on rocks, I considered changing to Education. Only one other girl on my cheer team was an Education Major and she was always teased that teachers did not make any money. (Newsflash: she was from Jersey, where teachers made a lot of money because they had a Union) either way, peer pressure got to me and I decided to switch my major to Psychology instead.
As I sat in Dr. Campbell's psych class, and listened to him drone on and on about the history of Psychology, I decided to schedule another meeting with my Advisor. The poor woman was always so kind but I bet she was getting tired of me. I told her that I wanted to be a Psychologist, but the class was not interesting to me. She nicely informed me that I would need at least a master's degree in order to practice Psychology, so if the classes where not interesting, I may want to consider changing my major to something else. One of my friends told me maybe I should consider Business Administration. (Are you all noticing how "my friends" were guiding my career decisions? eye roll) So I decided to switch to Business Administration, but I had to declare a minor, in which I decided on Health Care Administration. I was then placed with the Health Care Advisor and I clicked with him instantly. He told me how I had the option to Teach business at the middle and high school level if I should decide to get a teaching certificate, and could also work in hospitals and clinics. I did not get the teaching certificate but performed exceptionally well in Business and Health Care courses. Once I reached my senior year, completed my internships; one at hospital and another at a private imaging clinic, I felt this sinking feeling I had made a mistake.
I digress by saying throughout undergrad, I always kept a part-time position even though I was a full-time student and on the cheer and dance team. I mostly worked with children in After School Programs/Childcare Centers. I even worked at Circuit City (rip…) during my last semester in school. When it was nearly time for me to graduate, and I had my first job offer in my major, a nagging question entered my mind, "How on earth did the Childcare Center and Circuit City pay more than what was offered to me by the Private Health Care Imaging Company?"
I was extremely insulted that I had spent four years plus an arm and a leg in school, only to be offered a part-time position, working from 7pm to 11pm, making less than I was already making!
I didn't even ENJOY working at the Private Health Care Imaging Company. Please don't misunderstand me, I am not trying to sound like an entitled spoiled brat; I am making a point that I was sold a bill of goods in college, that choosing a certain major will PAY WELL instead of choosing what you truly wanted to do. Because I chose something I thought "paid well", I ended up spending the following two years after undergrad in a MBA Program, working in group homes and childcare facilities. It was during the time I was working in a Childcare Center that my former cheerleading coach from high school saw me (her son was attending there). She told me the high school I graduated from was in dire need of a Business Teacher. She mentioned that four Teachers had quit during the first semester and they needed someone to start January. I was a little frighten to hear this, but she told me she thought I could do it. So she set up an interview with the Principal (who ironically happened to be her former high school cheer coach) and I was offered the position.
Let me tell you, (as I sip my tea) the salary was way more than what any of the health care facilities were posting at that time, and was more than what I was making and on top of that; I would have the holidays off. This was huge because in childcare, there were hardly any days off. I was ecstatic!
I started teaching high school and coaching cheerleading and I must say, it felt really organic. I have always loved working with young people (in church, group homes, babysitting, and in childcare), so I had finally found my niche!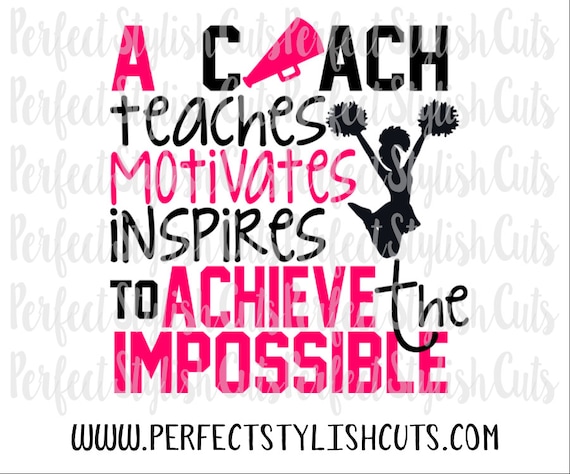 Do you know, if I had stuck to majoring in Education during undergrad, I would have found a position right after graduation. This means I would have been able to start paying my students loans and establishing myself. Because I did not do this, and was not able to find a steady job after graduation, I had to put my loans in deferment and for those of you who do not know, your loans capitalize during this time period. What this means is that because I did not have a steady position, my interest doubled and is the same as my principal and I am paying way more money now, in order to pay it off quicker.
ADViCE: do not listen to your peers, or to other people about certain positions not bringing in any money, it simply is not true. What sense did it make for me to be jobless and have to work odd jobs making less, all because I chose a major in which I thought would bring me more money, when in reality I would have been better off in the long run with the major presumed to bring in less? If I had majored in Education, I would have found a teaching position right out of college which is the norm compared to majors "rumored" to be more lucrative.
In these cases, student loan companies do not care whether you find a position or not. They will defer your loan but at your expense. I will talk more about student loans in the future because I have experience in that area and would like to help others avoid the mistakes I have made. If you have questions about loans, feel free to comment or email me. I can be reached on the contact link.
In Conclusion – After getting my second Masters in School Administration and Ed.D. at Gardner-Webb University, located in the beautiful mountains of North Carolina; I was blessed with professors who retired as Instructional Leaders, Principals, Assistant Superintendents and Superintendents. They taught us that there is money in Education, but it was not about chasing money, it was about doing what you loved. Because when you chase money, it will run from you, but when you do what you love, money will follow.
Now back to what I was originally talking about, my former student asked me how did I know which career I wanted to do, and it seem that knew all along I wanted to work with children, especially based on my interest throughout time, unfortunately I took the "Career Scenic Route" to get to my Career Destination.
How did you know which career you wanted to do? Feel free to leave a comment, I am sure we could all learn from one another.
Have a peep at my Books On Kindle or Paperback!
Schoolspiration
The Value of Career and Technical Education in Addressing College and Career Readiness and the Ill-Prepared Workforce