Good day or evening, depending on your time-zone. I just wanted to write a blog about Ed.D.'s and Ph.D.'s because I have had a few people, who do not have either degree, ask about the differences or whether one is better than the other.
Let me preface this by saying,  six years ago I started an online Ph.D. in Business Administration but stopped after two classes because the online format was not conducive to learning for me at that time.
Three years ago I applied for two other doctoral programs: an Ed.D. (university was located in NC which is where I live) and D.Min. (university was located in VA). I was accepted to both but chose the Ed.D. because it seemed to fit my career and would allow me to teach at a university (which is what I would like to do after I retire from the K-12 system). I researched and saw that the D.Min. degree did not typically secure adjunct or full-time positions in higher education but was mostly for people working in full-time ministry. The person could teach within ministry but not in the university so that is what helped me decide between the two programs. *Instead of D.Min. I decided to do a Ministerial Training program through church, so that I still got a chance to increase learning in that area. 
After being in the Ed.D. program for a year, I was volunteering in a children's entrepreneur program through a nonprofit and university School of Business Department. I was able to work with the Dean of the School of Business and some of other professors.
*My background as a teacher is that I taught high school business courses 8 out of my 10 years in education. I taught accounting, personal finance, computer applications, business management, career management, and technical math. My undergraduate and graduate degree is in business administration but I also have a masters in school administration with a principal's license that I pursued once I decided to make Education my career choice. While conversing with the Dean, she told me if I planned to teach in a School of Business at the university level, I should consider switching from the Ed.D. program to a Ph.D. in Business. I told her that I thought I could still teach in the School of Business since I had a masters in business administration. She told me that I could, but would have a better chance of a full-time position if I had a Ph.D. in Business.
I went on a quest, looking up Schools of Business state and nation wide just to get a marginal figure of how many of the professors had Ed.D.'s or Ph.D.'s. While there were quite a few with Ph.D.'s there were also some Ed.D.'s. The interesting thing I noted was that Ed.D.'s were in other departments as well as long as they had a masters in the subject they were teaching. For example, a person with a masters in science and business with an Ed.D. could also teach in the School of Science or School of Business.
A person with their Ph.D. would normally be located in a department based their subject matter expertise in their Ph.D.. For example, if a person has a masters in business and science with a Ph.D. in nutrition, they would normally be located in the Nutrition Department. There is not anything wrong with this because I think if there is a passion for a certain subject area and you would like to research it and/or teach it, pursue a Ph.D. in that particular area!
I digressed again.
So, listening to this particular Dean of a the School of Business, I decided to apply to UNC Greensboro's School of Business because they had a really interesting program called "Consumer, Apparel and Retail Studies" . The curriculum was fascinating and the amount of research their faculty had conducted was phenomenal so I was excited to apply. Long story short, I applied and got accepted.
I was at a crossroad. One year and foot into my Ed.D. program and other foot in a Ph.D. program. What was a girl to do? I had to make a decision and had three months to do it.
I did some soul-searching, and prayed for clarification. I decided to write down some goals.
#1 Professional goal was to reach the School Superintendent level
#2 Professional goal is to become an adjunct and/or full time professor.
If you research Ed.D. degrees, they were made for K-12 level. It teaches the candidate the ins and out of a school system, and how to bring it together with the community it serves.  A school district is not an organization but a living organism that consist of a lot of different functions that depend on one another. It is a challenging but rewarding career and is the kind of work that never gets boring.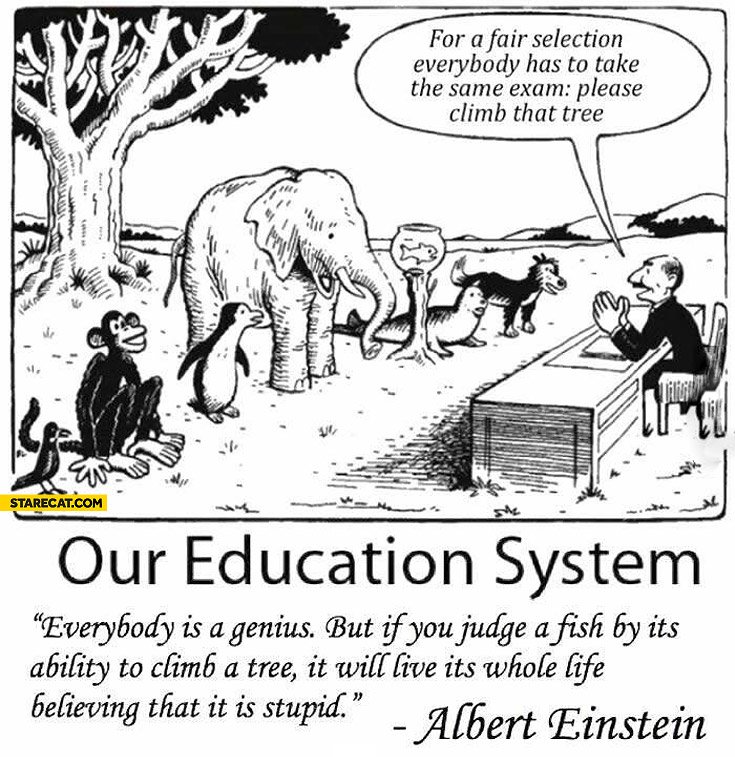 So I asked myself this question: if I were to receive my Ph.D. from the School of Business, would I remain in the K-12 school system or would I resign and pursue something in that field? After looking in the Occupational Outlook Handbook (shout out to my former business students) I saw that the job availability in Business was slower than average and that it would be a challenge due to lack of positions so more than likely I would have chosen to stay in education even if I were to pursue the Ph.D. in Business.
When I looked up the job availability for principal and/or school superintendent positions, it listed faster than average because of the amount of people who would be retiring.
So remaining in the Ed.D. program was beginning too look more appealing. I also sought the advice from my mentor (a retired Assistant School Superintendent/Current full-time professor) and he mentioned that if I was going to remain in K-12, the Ed.D. was a better fit with the added perk that after I retire; I could still pursue an adjunct and/or full time professorship in the School of Education or School of Business. Although after this long journey I have been leaning more towards the School of Education. *smirk*
In conclusion, I personally do not think one degree is better than the other because it honestly depends on what your future plans are. It is pure ignorance to make a blanket statement that one degree program is better than the other, just "because it is" without knowing the person's career aspirations. I feel I can say this because I have been accepted into and have experienced both the Ed.D. and Ph.D. programs. (Was accepted to an online Ph.D., and an in-person Ed.D. and Ph.D. program. For some, this distinction matters)
I made a decision based on my research interest, current and future career goals. All of which were according to personal preference.
At the end of the day, Ed.D.'s and Ph.D's will be both be called, "Doctor So-And-So".
If you have any questions about Ed.D. or Ph.D. programs or need advice on any other graduate programs, leave a comment or email me on the contact page and I would be happy to get back to you.
Happy Soul-Searching!
Resources for further reading:
https://www.educationdegree.com/articles/edd-and-phd-differences
https://www.insidehighered.com/blogs/gradhacker/phd-vs-edd
https://en.wikipedia.org/wiki/Doctor_of_Education
https://www.education.pitt.edu/FutureStudents/FrequentlyAskedQuestionsFAQ/PhDorEdD.aspx
Have a peep at my Books On Kindle or Paperback! 
The Value of Career and Technical Education in Addressing College and Career Readiness  and the Ill-Prepared Workforce