I would like to challenge everyone to the "21-day Genuine Challenge". This challenge is for everyone, no matter their stage of life: retired, stay at home mum or dad, working not working, or students. Let me preface this by saying that we are human beings and make mistakes, so this challenge is not about being perfect but becoming better.
Ok class let's begin with the definition of genuine. The definition below is from Dictionary.com.
gen·u·ine
ˈjenyo͞oən/
adjective
truly what something is said to be; authentic.
"each book is bound in genuine leather"
Synonyms: authentic, real, actual, original, bona fide, true, veritable; sincere, honest, truthful, straightforward, direct, frank, candid, open; artless, natural, unaffected;
Informal synonyms: straight, upfront, on the level, on the up and up
"a genuine person" (of a person, emotion, or action) sincere.
"she had no doubts as to whether Tom was genuine"
Now that we know the meaning behind the word genuine, we can discuss "The Why".
Why should we strive to be genuine?
The reason I am challenging everyone to be genuine for 21-days is because I believe a major transformation will take place in their lives upon completion. Imagine an environment when people truly said what they meant and meant what they said, or a place where a person could walk away from a group feeling confident that nothing negative would be said shortly afterwards. Wouldn't that be positively, lovely?
Change begins with us, hence the 21-day Genuine Challenge.
Below I am going to provide examples of 6 true genuine traits along with examples of the opposite of genuine traits (also known as being fake). This will serve as a resource during the challenge. I shall report my own findings in 21 days! (August 31st) #begenuine
Respect Everyone, whether it is Earned or not
Showing respect to everyone is a sign of integrity. The Bible even mentions how pretentious it is to show favoritism to the wealthy by giving them the best seats in the synagogue while not paying any attention to the poor. (James 2:3) This applies even today, show everyone respect whether they deserve it or not, no matter their station in life and only good can come from it.
Practice Humility
There is a time and place for everything.
To everything there is a season and a time to every purpose under Heaven (here on Earth) Ecclesiastes 3:1
Do not misunderstand this example, it is ok to be loud and have fun at times, but it is not ok to always seek attention at the expense of taking away attention from others. We all can think of an example of this trait and during our challenge, lets strive to do the opposite.
Be Transparent and Tactfully Honest
The definition of gossip. I have done this with prior students before because some of them admittedly never looked it up. So, it was high time. Gossip is discussing other peoples' affairs and the affairs are not confirmed as true or false. It is for this reason one should speak to the source, not about the source to other people, when they are unsure about something. Be open and transparent, because a good person may be misjudged for life over unconfirmedinformation.
Real Life Example Alert – Once upon a time, I had people tell me a certain individual had been discussing me unfavorably. I was surprised because I barely knew the person, so clearly, they had been fed some untrue information about myself for them to be discussing me in such a fashion. I tried to ignore what had been said to me and continued being polite to the person as I had always done, but after being told by several more people the person was speaking about me negatively, I went and asked the person about it. It caught the person by complete surprise and they denied it. I asked them if I had done anything to offend them because if I had; I wanted to make it right, they replied that I had not done anything to them. After the brief exchange, I assured them there were not any hard feelings on my end and continued to treat them as I always had. Shortly afterwards, I overheard the person speaking negatively about me with my own ears and what others had been saying was confirmed. I still remained pleasant but guarded, it just goes to show that you cannot please everyone, and that people can and will speak badly without a cause.
Cannot Please Everyone but keep being Pleasant
It is natural for us to want everyone to like us, but it is not realistic. It is a thin line between being niceand becoming a people pleaser. I am naturally a nice person but can usually discern fairly quickly if someone does-not-care for my person. In those cases, I am polite and professional but aim to keep things short and sweet because it is best to be celebrated instead of tolerated. #politeprofessionalshortsweet
Compliment Others
Criticizing others to divert attention from your weaknesses is not a good trait. I am not talking about constructive criticism because I am a former dancer, cheerleader and show choir member, so I know the benefits of receiving criticism that drives improvement but criticizing without a purpose or just to make someone feel badly is wicked. So, during the challenge if this is a problem area, try hard to stop it! It will get easier with time.
Keep your word and when you cannot, Communicate
Life happens, and sometimes we are not able to make it to an event we have committed too; in that case, a genuine person would simply communicate that. This image is stating is that a genuine person would try to live up to their promises, while a fake person would mindlessly promise commitment in order to appear "important" knowing they have zero intentions of following through.
I have given the tools needed to proceed on the challenge, now go forth and be GENUINE so that transformation could start taking place in your personal environment and eventually, around the world.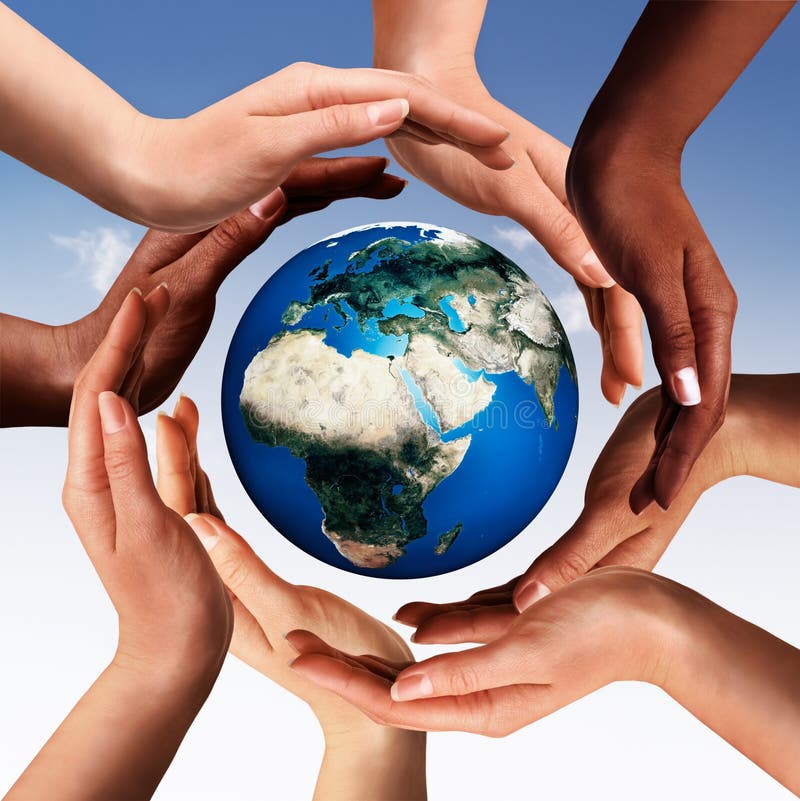 Have a peep at my Books On Kindle or Paperback! 
The Value of Career and Technical Education in Addressing College and Career Readiness  and the Ill-Prepared Workforce
Reference
Dictionary.com. 2018. Definition of Genuine. Retrieved from https://www.dictionary.com/browse/genuine